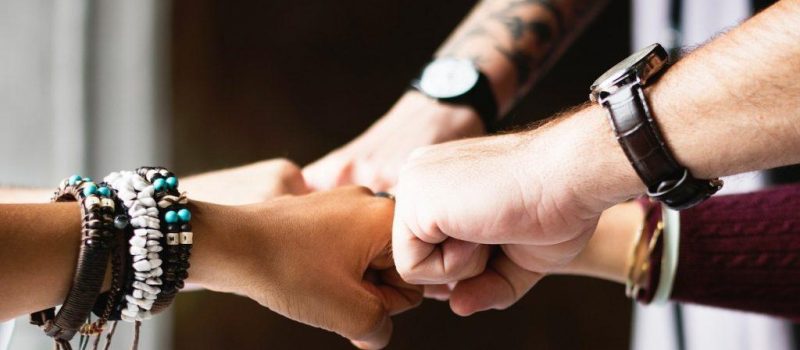 How to establish a vibrant FinOps community in your organization?
veröffentlicht am 29.03.2023 von Max Körbächer
As you might know, FinOps is a cultural practice. It's the way how teams manage their cloud costs, where everyone takes ownership of their cloud usage, supported by a central best-practices group.
Capability "Establish FinOps Culture"
Cross-functional teams in Engineering, Finance, Product, etc. work together to enable faster product delivery while gaining more financial control and predictability. Therefore, it is very important for your organization that you work hard to set up your own FinOps culture. The FinOps Framework has a special capability called "Establish FinOps Culture" for this purpose. It is about creating a movement to establish a culture of accountability. Through it, your organization understands that the practice of cloud cost management is about leveraging FinOps to accelerate business value creation.
FinOps culture in data
Some weeks ago, the FinOps Foundation published their latest State of FinOps report for 2023 with a focus on performance across key capabilities. The data provides a very interesting insight into the current topics of FinOps. If you are interested in the whole data, look here.
From the results, it is evident that the biggest challenge in 2022 remains "Enabling Engineers to Take Action". Furthermore, it is recognizable from the data that "Organizational Adoption of FinOps" has climbed to third. Both aspects also play an essential role in establishing a FinOps culture.
The prioritized capabilities list also reveals that the "Establishing a FinOps Culture" capability has climbed to third place. This once again underscores the importance and topicality of this topic.
It is clear from the data that the topic of building a FinOps culture is also becoming increasingly important and present among FinOps users. Now the only question is, how to implement a vibrant FinOps Community in your organization?
Best Practices to build a FinOps Community
The goal of building a FinOps community is the continuous transfer of knowledge and the embedding of FinOps best practices in the standards of the corporate culture as well as the creation of transparency regarding cloud costs at the account, project and organisational level. In this way, employees are sustainably empowered to incorporate cloud cost management independently and proactively into their daily work. 
From our project experiences there are four different dimensions to building up a lively FinOps Community:
Reporting - Provide information and transfer knowledge about what, how, when and with what impact cloud efficiency can be achieved.​
Connecting - Take us out of the loop and connect employees with each other to talk about their solutions and impediments.​
Involving - Make people part of the knowledge transfer and FinOps practice so they feel part of the success.​
Engaging - Meet with individual project teams to discuss their needs and goals and individualize and adapt consulting accordingly. ​
Below I describe different approaches or methods that are based on my different project experiences. These ideas worked good in my different engagements and could work in your organization as well. (Disclaimer: every organization is different, wherefore there is no such one solution fits all. New ideas, iterations and feedback loops are the key to success)
Offering individual trainings for specific target groups
Through FinOps trainings we want to promote the ability of all to play their role. It is important here that adapted individual trainings are developed and carried out for each target group, because each target group has a different perspective on FinOps. This should be taken in consideration that the acceptance of this target group is increased as much as possible. Of course, regardless of the target group, important basics should be taught as well so that everyone in the organization can speak the same language.
Implement a FinOps knowledge base
The creation and ongoing expansion of a FinOps knowledge base can be continuously built up in a knowledge management tool. The aim of the knowledge base is to facilitate the onboarding of new stakeholders on the topic and to continuously expand existing specialist knowledge throughout the organization. One very important starting point is to collect all the existing content together. Collect documents, process descriptions and specialists' knowledge. Start simple way by collecting and putting existing knowledge into the tool. In the second step, you can commit to a standardized page layout. The creation of a suitable layout and categorizing of the content is one of the last steps. Probably the most difficult thing about the knowledge base is keeping it up to date. Here it needs a lot of discipline and responsibilities e.g., gatekeepers.
Permanent recording of an organization-internal network
The development of an active FinOps community has the goal of embedding it in the corporate culture in the long term. For this purpose, more and more employees are gradually involved in the activities of the initial FinOps community to independently advance the topic of FinOps in the company; for example, to improve existing tagging strategies and KPIs or to standardise best practices. Meanwhile, there are different tools for the technical implementation of an internal network. But regardless of the tool, it is crucial that the network is regularly updated with postings several times a week. A wide variety of information can be disseminated here: From Best practices, over explanations and new optimization opportunities up to the newest information of the Cloud Provider. In order to attract readers to your network from the outset, it is crucial to invite members who are already known to join. As your FinOps work progresses, your circle of contacts will expand, and it's important to keep the user base of your network tool up-to-date accordingly. The FinOps team should try to support project teams to post success stories themselves. All these points promote the community idea in the organization and thus it is gradually anchored in people's minds.
The organisation of regular roundtables
In our projects, it has proven to be very successful when the FinOps team regularly organizes and conducts a roundtable every 2-3 months. All members of the FinOps community are invited to this event, which lasts approx. 60-90 minutes. During this event, a FinOps topic is explained and presented. Afterwards, a project that has successfully implemented optimization measures in this topic will be presented. This way the whole community can learn and exchange ideas. It is therefore important that the FinOps team is always on the lookout and identifies relevant best practices in the organization to find relevant topics for the roundtable. Furthermore, the FinOps team takes the lead on all organizational tasks (invites, slides, use case story, moderation, materials, follow-ups) for the event and actively supports the project in preparing the storyline.
Project 1o1
A good way to get into a regular exchange with the projects and thus illustrate the relevance of the FinOps topic are project 1o1s. Regular meetings are arranged with individual projects, where FinOps can be presented as a topic and how the organization itself implements FinOps. However, project-specific optimization potential can and should also be discussed here. This exchange is particularly helpful for passing on information between the lines, such as:
what topics are currently troubling your project?
what are the plans for the upcoming months?
what changes are you expecting in your project?
Such information is very relevant and useful for the FinOps team, as organization-wide decisions must be made based on the different projects. The more information available, the better will be the decision.
Now, let's start!
Building a lively community is very multi-faceted. Therefore, you should try different approaches in your organization and see if they contribute to success. Unfortunately, there is no one true way that will always work. Every organization is highly individual in how it lives and how it also deals with change.
I hope you got some ideas from this article. But now it's your turn to build and establish your own lively FinOps community in your organization. Much success!