Become a part of Team Liquid Reply!
Work with us nationwide in one of our offices or remotely within Germany. It's important to us that your working environment suits you. Regular team events, our in-house conference, open source conferences and Christmas parties are also ideal opportunities to meet the team.
Our Values
With each other, for each other
We question the status quo and build sustainable solutions
We don't follow market trends but seek and design solutions that actually fit individual circumstances. We believe that we can achieve this by being the best we can be. Not only that, we are not afraid to put ourselves in uncomfortable situations to grow intellectually and personally.
We are there for each other
We stand up for each other, support each other in our personal growth and have the confidence to ask the team any question. Together we achieve more than alone, because through a diverse group of personalities we can bring out the best in each other as a team.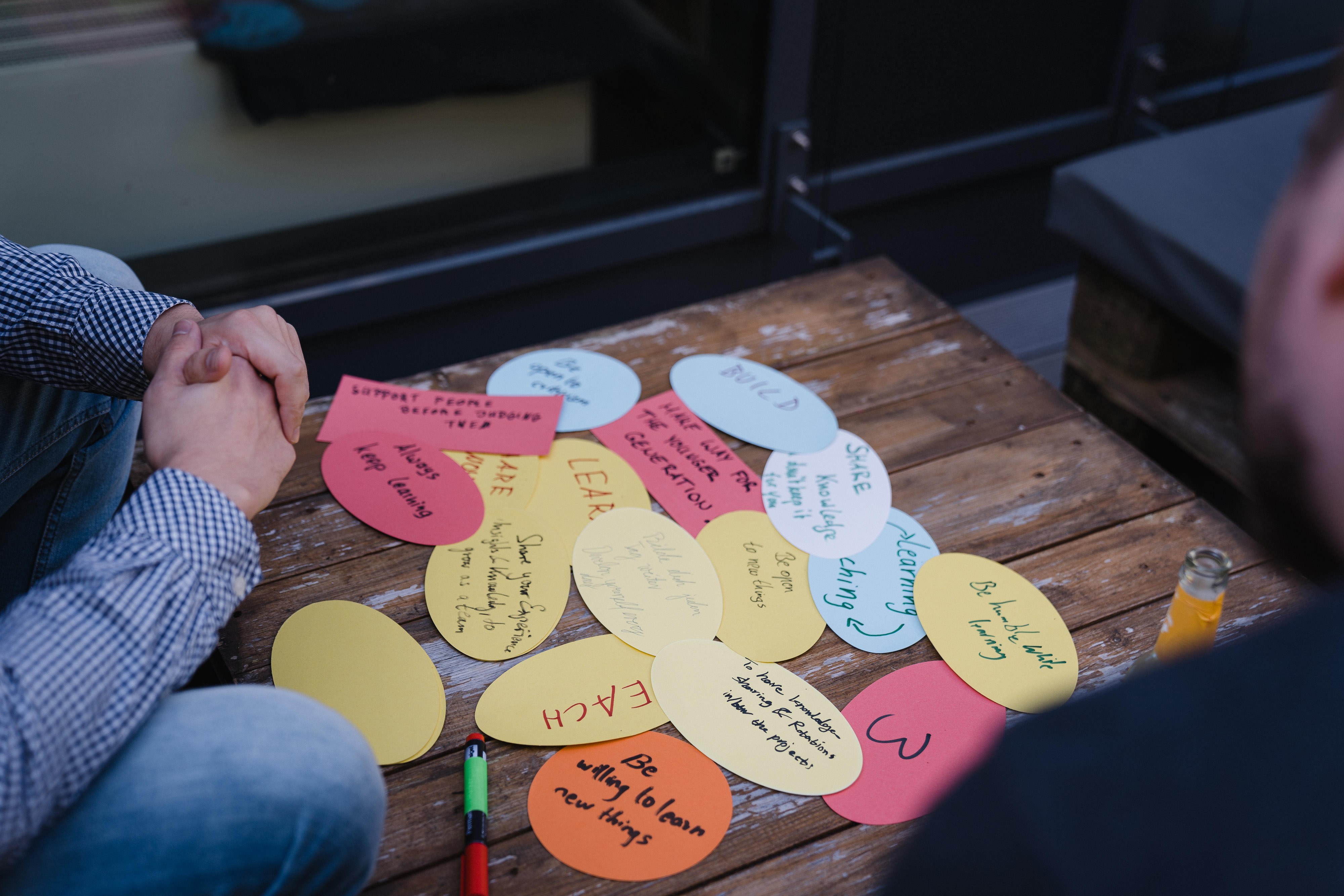 We celebrate the little things (too)
Whether we have received positive feedback from a customer or partner, achieved a small or large certification, organized our first event or held a lecture. We are happy for each other. This encourages us in our actions and motivates us to act.
Our actions define us
As part of a team, we also represent our colleagues. Through our actions, knowledge and communication, we therefore speak not only as individuals but also as representatives for others. Therefore, it is important for us to always do our best, to create excellent solutions and to maintain a good relationship.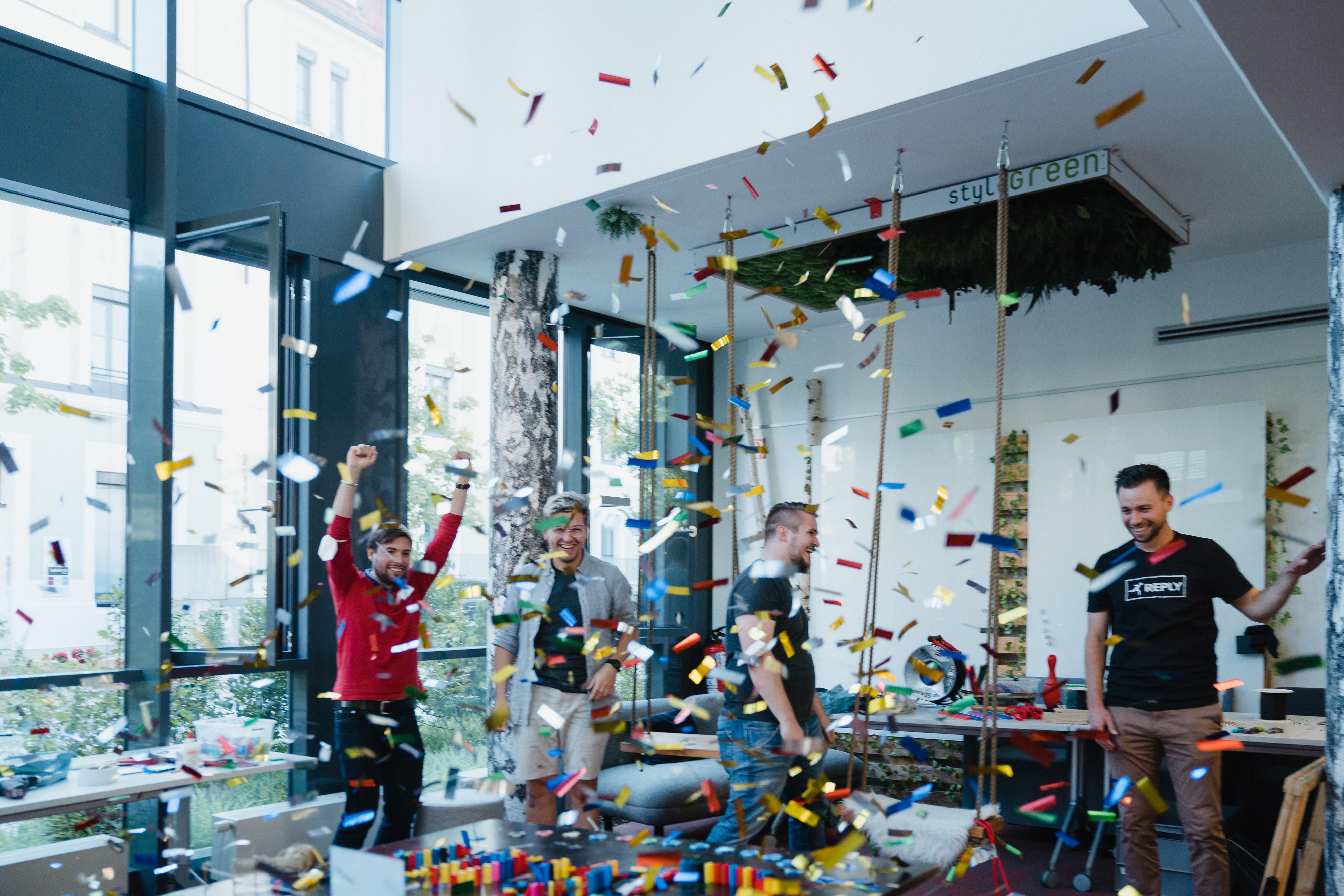 Our proactive communication is clear, transparent and honest
It is important to us to always put all our cards on the table. Constructive content is of utmost importance to us. It may sound trivial, but unfortunately this is still not a matter of course. Whether colleague or customer, we work and communicate with each other, even if open words are sometimes unpleasant. Because a long and satisfied partnership is built on transparent and honest communication.
Open Source Contribution
We encourage the active participation of our employees in open source projects and are involved in Kubernetes, OpenFeature, exercism.org, Gardener and Kyma.
Cloud Native Computing Foundation - CNCF
Since our inception, we have been a member of CNCF, Certified Kubernetes Service Provider (KCSP) and Training Partner (KTP).
FinOps Foundation
Through our membership, we actively participate in the development of new standards and conduct FinOps training as a certified partner.
Linux Foundation
The basis of our open source activities is the Linux Foundation, of which we are also a member and which incubates new, open projects through its work.
Bytecode Alliance
We believe in the future of WebAssembly and establishment of this technology in the Cloud Native environment, and beyond. Therefore, we actively support these developments.
How we work
As a team of experts, we usually work on customer projects with a team of up to five people. Typically, we find more agile working approaches here, whereby we attach importance to working in a self-determined manner and being able to implement targeted measures.
Our remote-first approach usually applies to our client projects as well. When we are on-site at a project, we want to actively use this time to shape things, for example through workshops or pre-planned working groups that achieve a great deal within a very short time.
Cloud Agnostic & Cloud Native
We work according to Cloud Agnostic and Cloud Native approaches. This means that we design, implement and commission Kubernetes based systems independent of the infrastructure given to us. Our software development focuses on microservices that can be implemented on different platforms.
Social & Environmental Responsibility
It is important to us to take our social and ecological responsibility seriously. To this end, we undertake and support various activities such as sponsoring the German Society for Tissue Transplantation (DGFG) and running in the Hanover Marathon, or (if necessary) environmentally conscious travel, which is maintained or compensated for by sustainable energies/fuels.
What else we have to offer
Besides a great team we also offer you:
Sponsorship of a fitness studio or sports club membership
JobRad
We pay for all trainings and certifications directly related to your personal development
Company wide internal webinars & trainings
Latest hardware
Home office budget to optimize your home office space
Participation in relevant conferences
Encourage active knowledge sharing, e.g. through presentations and workshops at conferences, organizing meetups and public webinars.
We have great jobs
Jobs
(Senior) Platform Engineering Consultant (m/w/d)

Germany-wide Remote, Munich, Frankfurt, Hanover, Berlin, Hamburg

Platform engineering is the foundation and mindset we bring to our customers to guide them through the entire Cloud Native transformation.

Apply now

FinOps Consultant (m/w/d)

Germany-wide Remote, Munich, Frankfurt, Hanover, Berlin, Hamburg

We FinOps Consultants at Liquid Reply empower enterprise decision makers and pioneers to address cloud spend complexity and to leverage their full cloud resource potentials.

Apply now